Airloons®️ is a better and more convenient alternative to transporting pre-inflated balloons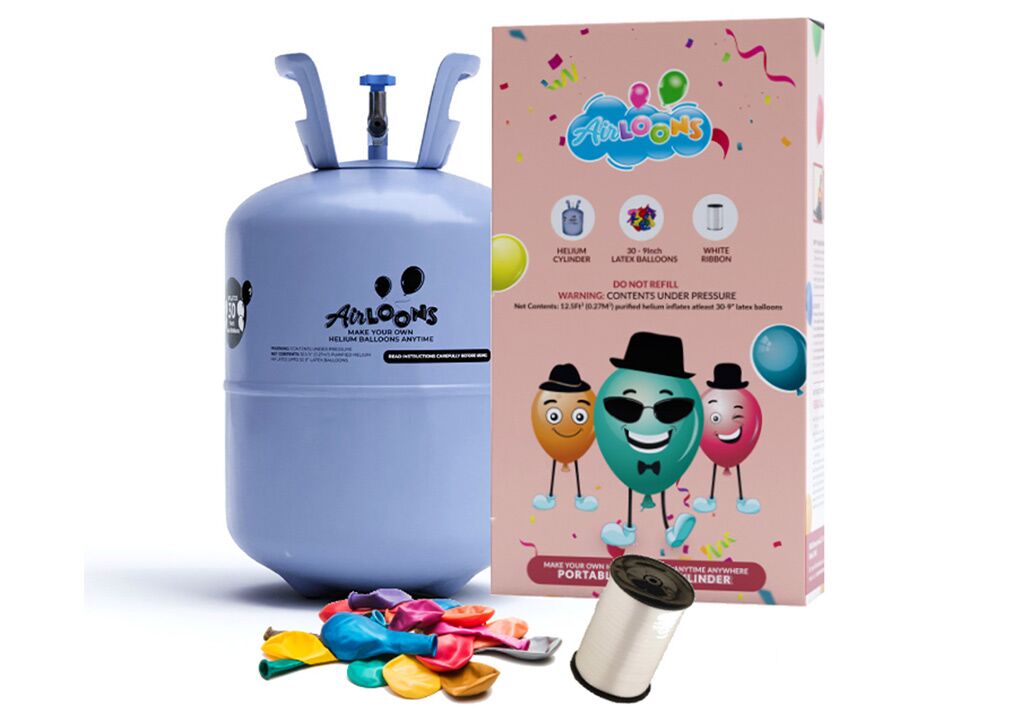 Airloons Portable Disposable Helium Balloon Kit - 30 Balloons
Ideal for small parties and events at home, this convenient, light & easy to use recyclable helium cylinder is our best value option.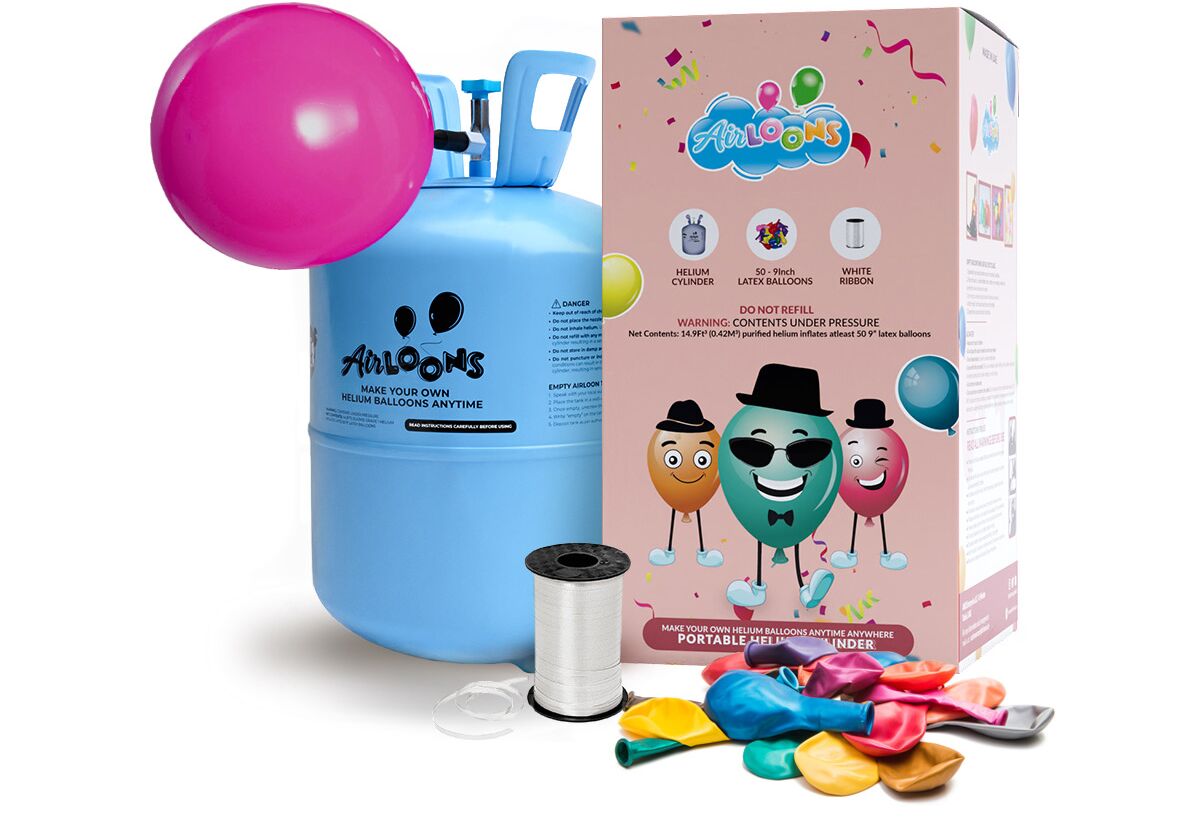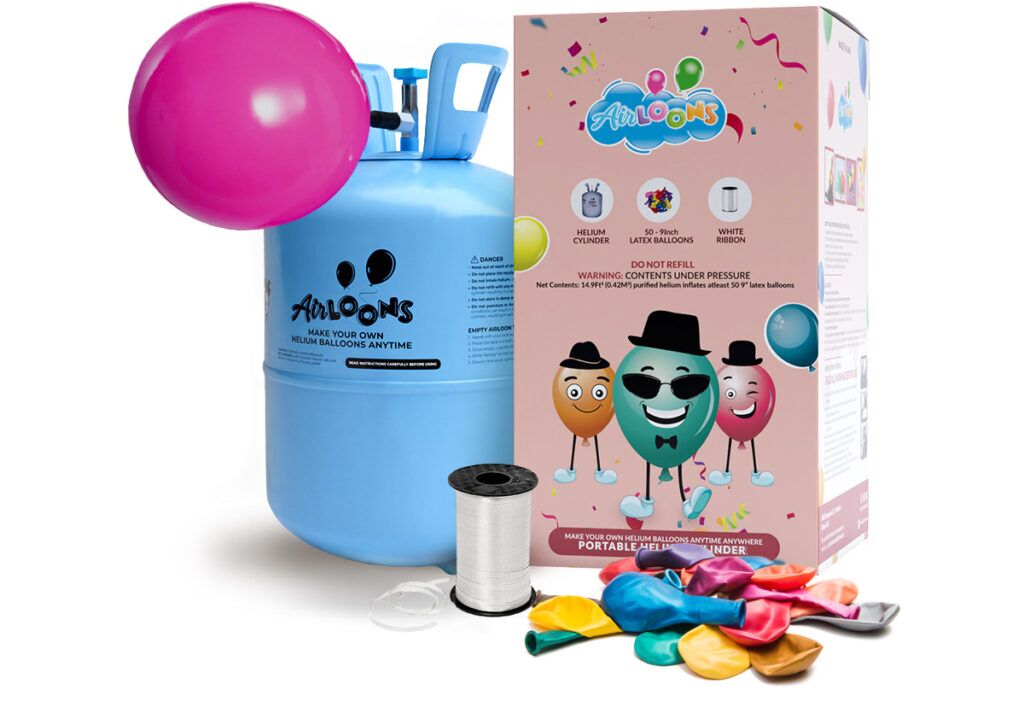 Airloons Portable Disposable Helium Balloon Kit - 50 Balloons
Whether it's a thousand balloons for a big event or just enough for a small party, the Airloons cylinder range is the answer.
Airloons is a multinational brand, owned by AND Enterprise LLC, UAE, created with the sole purpose of providing customers with environmentally safe DIY balloon kits for all kinds of special occasions and celebrations. AND Enterprise has entered into a joint venture with Helious Specialty Gases Pvt Ltd, the leading helium gas manufacturer in India . Helious is well established as an . . .
If you want to see someone smile, give them a balloon 🎈